Commercial Kitchen Ventilation System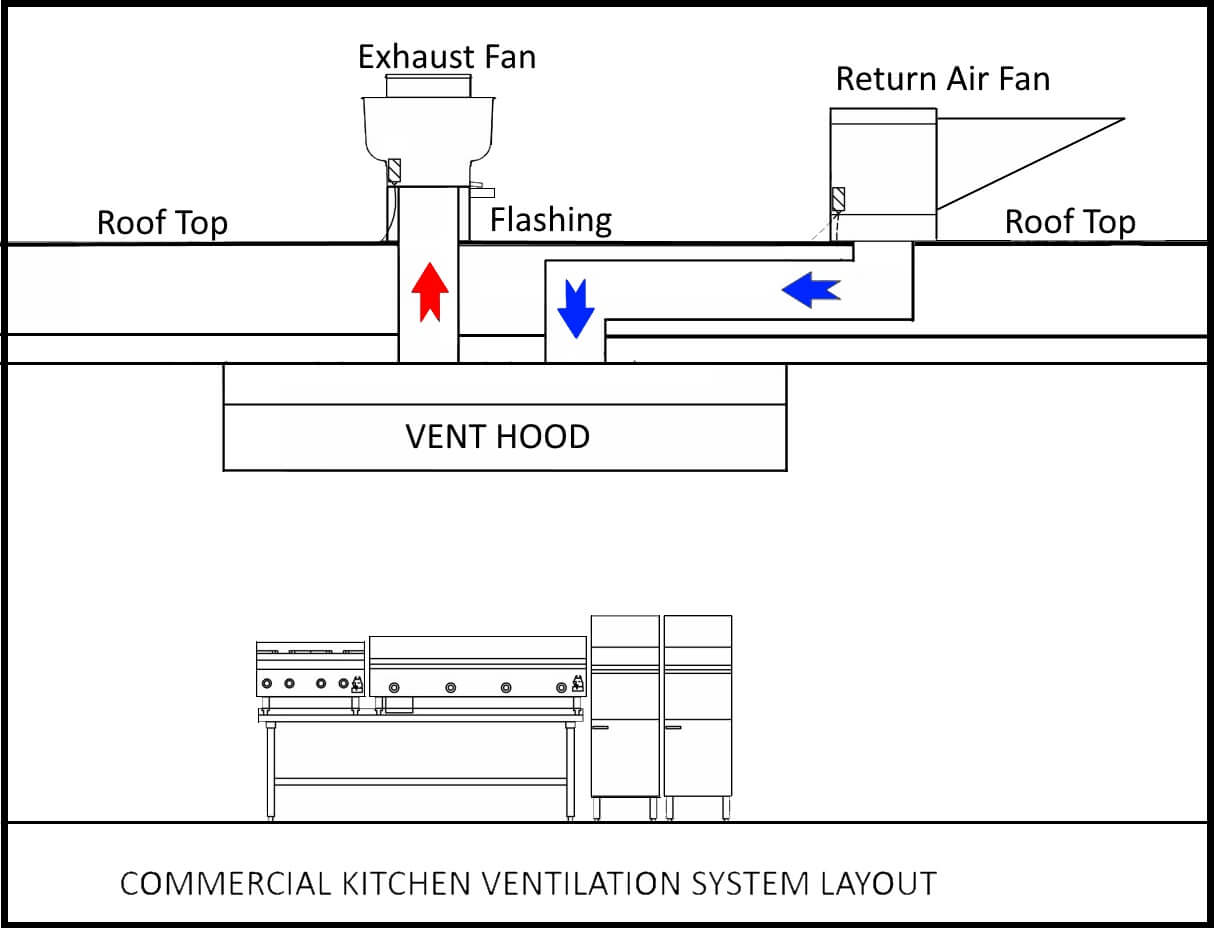 Commercial Kitchen Ventilation System:
Vent hoods are a crucial part of your commercial kitchen. It is important to match the right commercial kitchen ventilation system to the equipment you use. A properly designed restaurant exhaust hood keeps your business running safely and efficiently. Vent hoods used in restaurants are different than those used in domestic kitchens due to the excess heat, vapor and air emitted in commercial kitchens. Our years of experience in understanding these requirements combine so that we can help you choose a commercial kitchen ventilation system suited to optimize your kitchen. Browse through our selection of commercial grease hoods, vent hoods, return air fans and exhaust fans to use on your project.
Click here for tips on Selecting and using Kitchen Ventilation Systems.
We stronly encourage you to contact us if you have any question regarding your commercial kitchen ventilation system, exhaust fan, vent hoods or selecting your cooking equipment.