Food Warming Equipment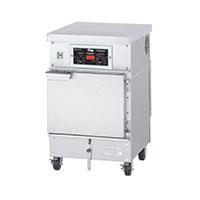 Heated Holding Cabinets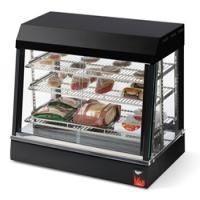 Hot Food Display Warmers - Merchandisers
Here at Jean's, we have everything to meet your food storage and transportation needs! Our selection of portable food warmers and trolleys are perfect for your catering business or outdoor venue. Our food bars are also just the thing you need for your salad bar or hamburger station. We also carry heat lamps, and countertop food warmers for your indoor establishment. Browse our selection, give us a call, or come in and speak with one of our professional sales staff to see what would work best for you!
Safely Holding Food for Service
In many foodservice operations, food is cooked to order. Food that is stored, prepared, cooked properly and then served immediately is less likely to cause illness. However even in operations that cook to order, many menu items are cooked and held for service. This is a perfectly acceptable practice as long as safety guidelines are followed.
Hot Foods
Never use hot-holding equipment to reheat food if it is not designed to do so.
Only use hot-holding equipment that can keep food at an internal temperature of 135°F or higher.
Stir food at regular intervals to keep the temperature evenly distributed.
Keep food covered.
Check internal food temperatures every 2 hours.
Discard potentially hazardous food after 4 hours if it has not been held at or above 135°F.
Never mix freshly prepared food with food being held for service.
Prepare food in small batches so it will be used faster.
Cold Foods
Only use cold holding equipment that can keep food at 41°F or lower.
Do not store food directly on ice. Keep them in containers away from the ice.
Check internal food temperatures every 2 hours.
Protect food from contaminants with covers or sneeze guards.