Bussing Carts and Transport Carts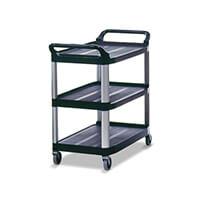 Buss & Utility Carts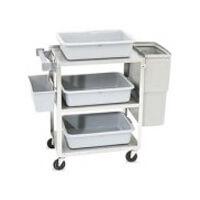 Cart Accessories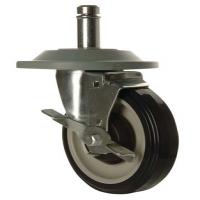 Casters
It is plain to see that carts were invented as a way to make life easier. They have a simple design yet they are exceptionally effective. Carts are the best tool for moving a large amount of items at once. If you need utility carts, platform truck carts, prep carts, bussing carts, service carts, housekeeping carts or equipment for carts such as refuse bins, we have the right cart to match your venue's needs! We also carry cart accessories, casters, and shelving.
Things to Consider When Buying Carts
• What will you be using the cart for?
• What size are the objects that will be placed on the cart? How much of the cart area will the objects cover?
• How much weight will be put on the cart?
• How many shelves are required?
• What type of casters do you need (locking, braking, oversized)?
• Should you buy metal or plastic?